Off-Road 4x4 Adventure Tour
Explore the beauty of Our national forest
Get off the beaten path for an off-road adventure that tests the limits of our Green Jeeps on the national forest access roads near Allenspark. You will learn some history about the area, and go places not many people can go. This tour is all about the 4 wheeling. Although scenery and wildlife are not abundant on this tour a moose or other wildlife have been spotted. There are opportunities to get off the jeep and enjoy streams, an overlook and life in general. This is a rough ride and you will have fun while getting dusty.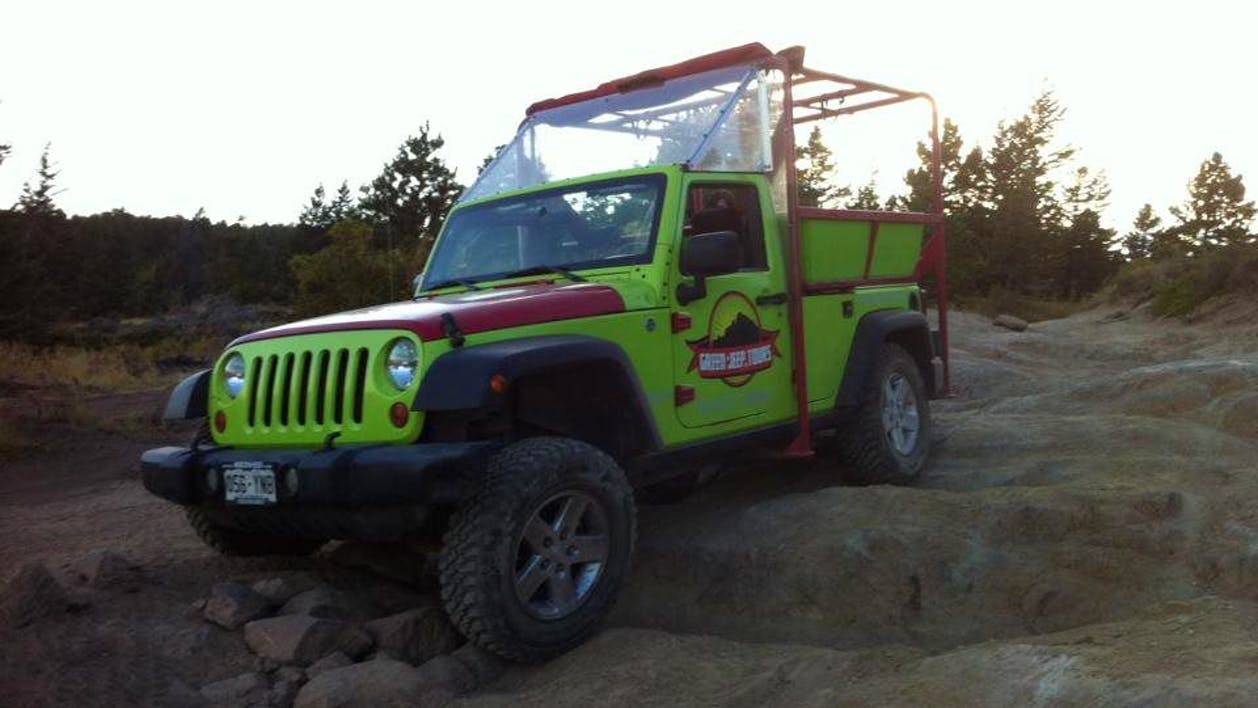 About
The roads we travel on are 4-wheel drive trails and offer many obstacles. Please be aware that this is definitely not a smooth ride, but it is a fun experience. Please wear sturdy shoes and be prepared to have a off-road adventure and get a little dirty while doing it.
Rates
Cash Rate | Adult | $74.90
Cash Rate | Child 12 & under | $54.90
To pay in cash, please call us at (970) 577-0034
Credit Card Rate | Adult | $79.90
Credit Card Rate | Child 12 and under | $59.90
Duration
2 1/2 to 3 hours
Rocky Mountain Safari Tour
Our most popular tour! Experience the awe-inspiring beauty of Rocky Mountain National Park, as your professional guide narrates your journey form start to finish, ensuring an incredible experience. This tour captures the most scenery and gives you the most opportunities to spot wildlife.
Photo Experience Tour
Enjoy this specialty tour geared towards taking that perfect photograph in Rocky Mountain National Park. If you are into photography and unforgettable photos, book today.
Rustic History tour
Step back in time as you explore these historic places. Our Green Jeeps will take you on a tour of Estes Park and the surrounding area telling you about the history and how we became the area that we are now known for.